Startups from the 2019 Biosense accelerator raised more than 140k EUR over a period of 6 months.​
Become part of the Biosense accelerator and be part of the ecosystem with successfull AgTech startups such as Agremo, Agromineral, Agrivi.
BioSense provides AgTech entrepreneurs and teams with an intensive personalised 8-week acceleration program. The teams will receive individually tailored support from selected international and local mentors. Together they work on customer development, fine-tuning value proposition, focusing on marketing channels and tools that will drive customers to your doors. Teams will also gain access to BioSense resources, niche expertise, network and community. The best part of it: there's no equity or strings attached to the participation in the program.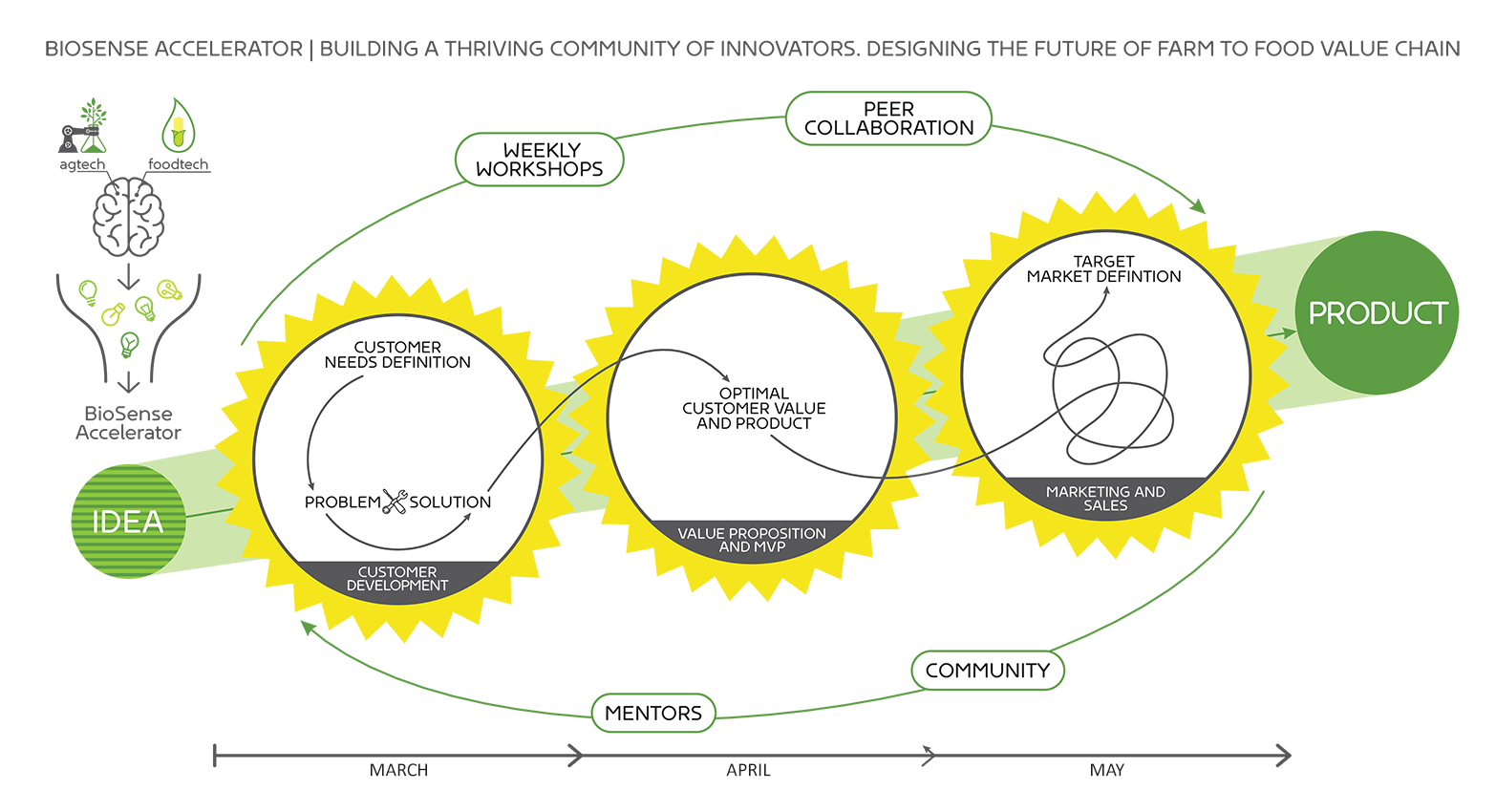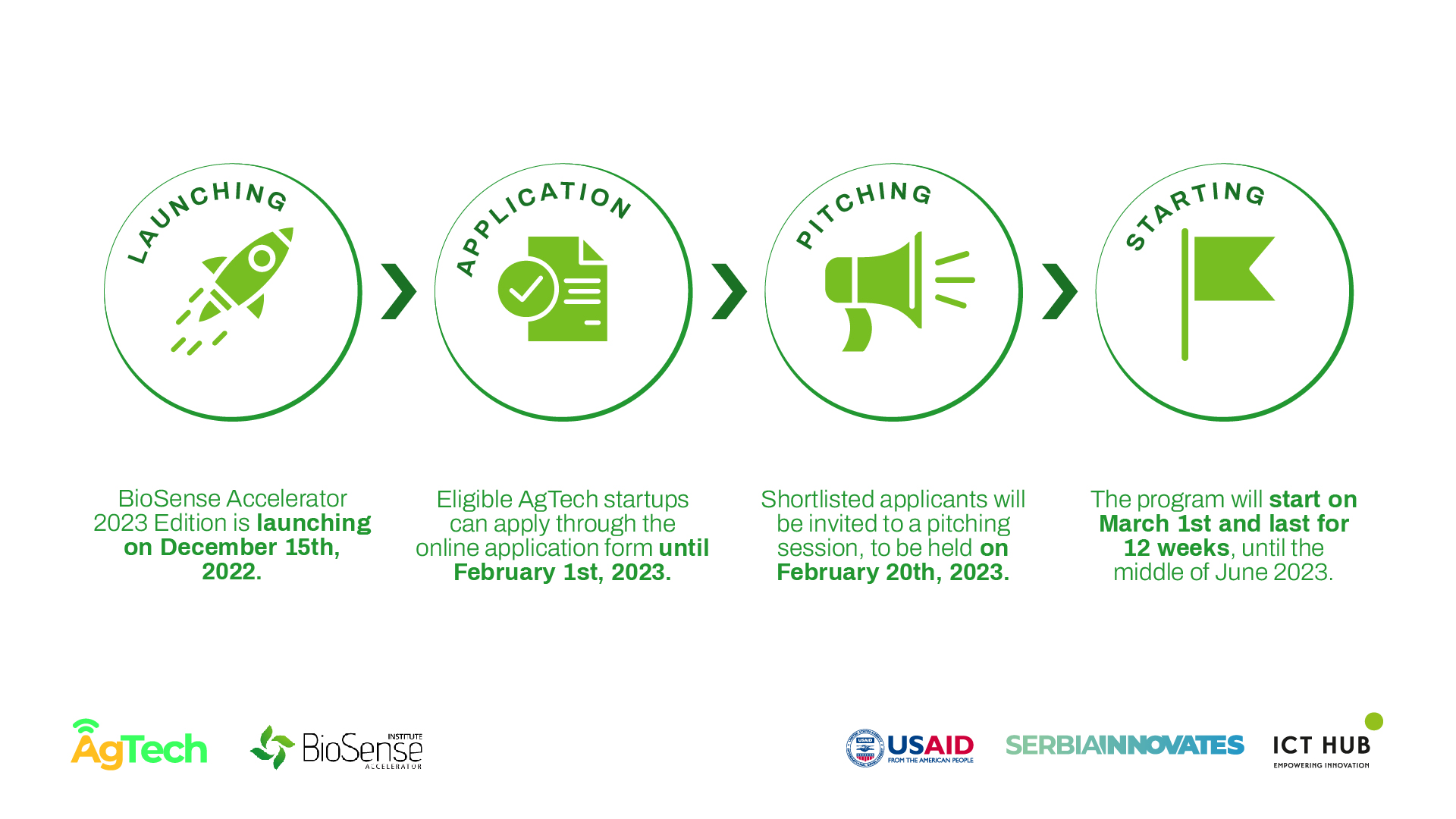 We've built up a vast network of mentors to support you through your AgriFoodTech journey on both technical and strategic issues. Expand your reach and learn from an all-star lineup of CEOs, founders, and industry experts.
BioSense Institute, a Research and Development Institute for Information Technologies in Biosystems, focuses on multidisciplinary, game-changing and needs-driven research and disseminating it to a global ecosystem of forward-looking stakeholders. BioSense cross-fertilizes two most promising sectors in Serbia: ICT and agriculture.
A 3-month, immersive program for your early-stage and growth-stage AgTech startup from Serbia, Bosnia and Herzegovina, or Montenegro, where you will gain exclusive access to in-house tech support, introductions to the right people, coaching by international and local mentors and trainers, and a chance to achieve market readiness with early traction/ proof of concept.

Acceleration & Innovation
Fast-track, grow and scale your AgTech FoodTech venture with bespoke training and access to mentors and industry experts

Tailored Support
Tools and tailored support to help businesses innovate, differentiate and compete successfully in the global market

Industry Specific
In-house tech support: demo farms, nanomaterials, low cost miniature sensors, eo imagery, robotics & big data

Thriving Community
Exposure, jam-packed agenda with facilitated workshops, and plenty of time for networking & relationship building